Color Sealer Q & A's
What are the advantages of having a Color Sealer applied to my grout?
A. While a normal clear sealer can give you great protection from stains, having a color sealer applied can truly make your grout lines stain proof. Basically, your grout line becomes waterproof and stain proof. Also, any dirt or spills can be cleaned up with even more ease than that of a clear sealed floor. At the the same time it will also block out any stains or color blemishes that may already exist in your grout lines giving your grout a more uniform appearance and making it look new again.
What areas in my house can you ColorSeal?
A. We can Color Seal most tile surfaces including floors, walls, counter tops in your kitchen and baths and on some occasions your shower surround. Typically, the tile needs to be a man made product like ceramic tile or porcelain tile and the grout needs to be a sanded grout for the sealer to bond properly.
What do these ColorSealers protect against?
A. Our Color Sealer repels water-based, oil-based and some mild acid based liquids (like coffee and red wines); prevents stains caused by most foods; and protects the surface from dirt and impurities. It also contains agents to reduce mildew and bacteria from forming in it.
Can you match any existing grout color?
A. Yes. We can match nearly every grout manufacturer's color palate and you can choose virtually any color you would like. So, if you are not completely happy with your existing grout color we can change it to any color of your choice.
How long does ColorSeal Protection last?
A. Under normal use if the tile and grout are maintained properly, the protection should last for approximately 5-10 years before any touch-up work would be needed.

*We also offer a lifetime guarantee on any floor that has been color sealed by us and is cleaned and maintained by us on an annual basis. This guarantee states that if the sealer starts to break down at any time, while we are maintaining it, we will touch up any of the areas free of charge, ensuring that you get a lifetime of protection and beauty for your grout.
What does a ColorSealed floor look like?
A. The grout will look new again with a glare free, uniform color throughout. Call us today at (916)799-6482 or (530)344-4515 and we can show you a sample area on your tile floor that has been Color Sealed so you can see for yourself, first hand, how beautiful and maintenance free your floor can really be.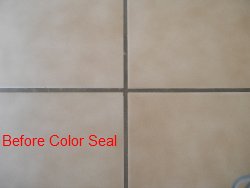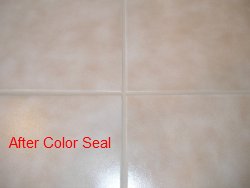 How is the ColorSeal applied?
A. First, the floor is professionally cleaned, neutralized, and fully dried. Then, the sealer is applied using professional equipment and allowed to soak into the grout. The excess is now wiped up using special shammies. After the entire area is complete the floor is cleaned and buffed using our floor machine to remove any haze left behind.
How soon after the ColorSeal has been applied can we walk on the tile floor?
A. The Sealer will be dry enough to walk on as soon as the job is complete. Typically, it takes about 2 hours to dry and it is fully cured within 2 weeks.
Why is it necessary for a professional to apply a ColorSealer?
Can't I do it myself?
A. Our professionals have the proper training, experience and tools to do the job right the first time. One of the most important steps in applying this type of sealer is grout preparation. This is achieved by using our state-of-the-art tile and grout cleaning equipmentand our 8 step cleaning process. A professional application also ensures complete protection for the entire surface of the floor. Proper application of the Color Sealer is an art that is learned through training and practice. It is difficult to master this process in one attempt and not recommended.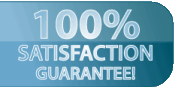 3180 COUNTRY CLUB DR.
Unit 4-B
CAMERON PARK, CA. 95682
(916)799-6482
The tile cleaning and restoration pro's of Sierra Tile, Stone and Carpet Care are available in Cameron Park, Carmichael, Citrus Heights, Diamond Springs, El Dorado Hills, Elk Grove, Fair Oaks, Folsom, Granite Bay, Ione, Jackson, Lake Tahoe, Orangevale, Placerville, Rancho Cordova, Rancho Murieta, Rescue, Rocklin, Roseville, Sacramento, Shingle Springs, Wilton and surrounding areas.